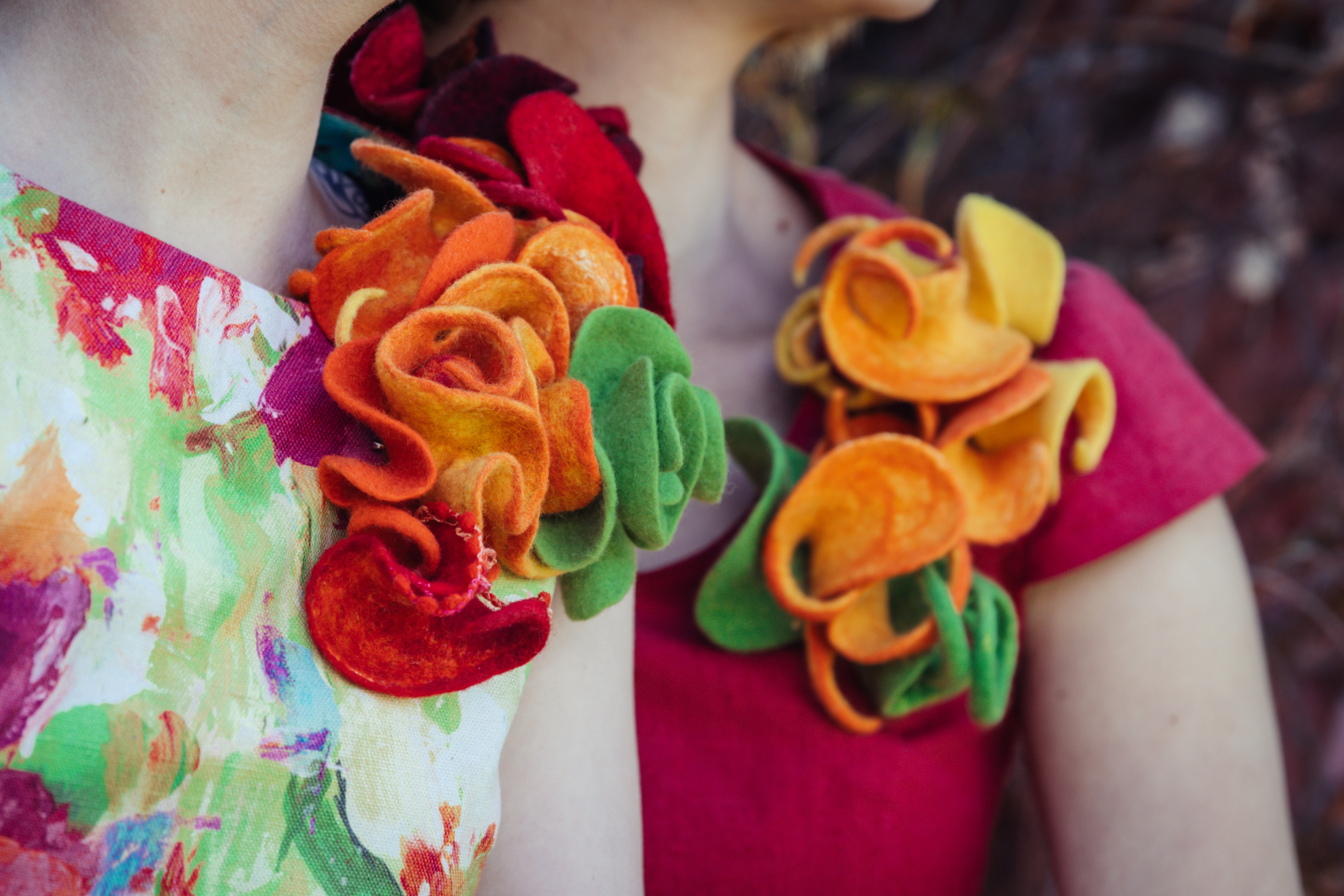 Make your own felted design jewelry in Mari Jalava's felt workshop. Join a one day workshop where you can create and handmade your own jewelry guided by designer and artist Mari Jalava. Read more about the course and join or request an offer for you own group. The experience is unique and you will experience how the wool bursts into bloom in your hands.
You can also felt your own jewelry at home: order a design jewelry tutorial and jewelry making supplies from the online store. The price includes a detailed, guided video with subtitles, written instructions and accessories for the jewelry.
Offer request
The felting workshop is something different and challenging to do together, for example with work colleagues. Creative activity is perfect for increasing team spirit, something to do with friends together, or even making a beautiful flower jewelry for bridesmaids dresses.
Ask for an offer, let´s plan a workshop for your group. Please note that the workshop location and place must be offered by you. Later, Mari Jalava felting workshops will be available and the date and location will be announced on our website.